Traveling with the whole family can be an unforgettable and rewarding experience, especially in a beautiful city like Madrid. But keeping kids engaged can be tough—and that's where we come in! Our family-friendly tours in Madrid are created with families with young children in mind, ensuring there's something fun for everyone!  If you're looking for a family tour experience for older kids and adults, check out our small-group tours or our private tours. 
A diferent way to discover bullfighting world. A bloodless tour to discover the brave bull culture. Just nature, bulls, and special treatment.
A day between bulls, with nature, fun, and great food.
We will see bull as close as posible. Learn how are they breeded. Discover how are they managed.
Come with us!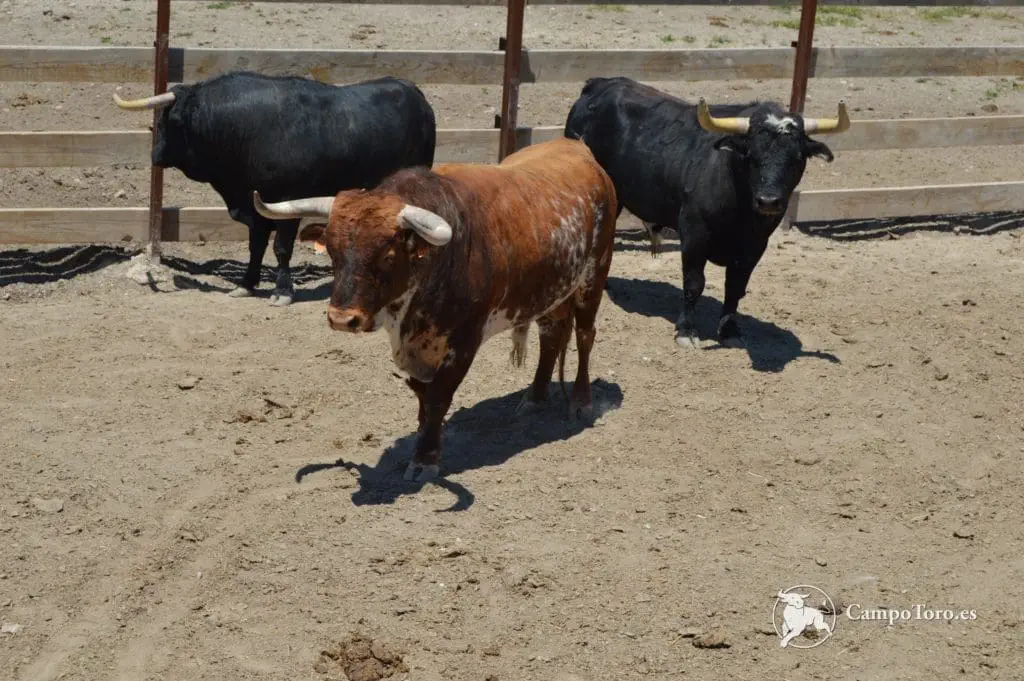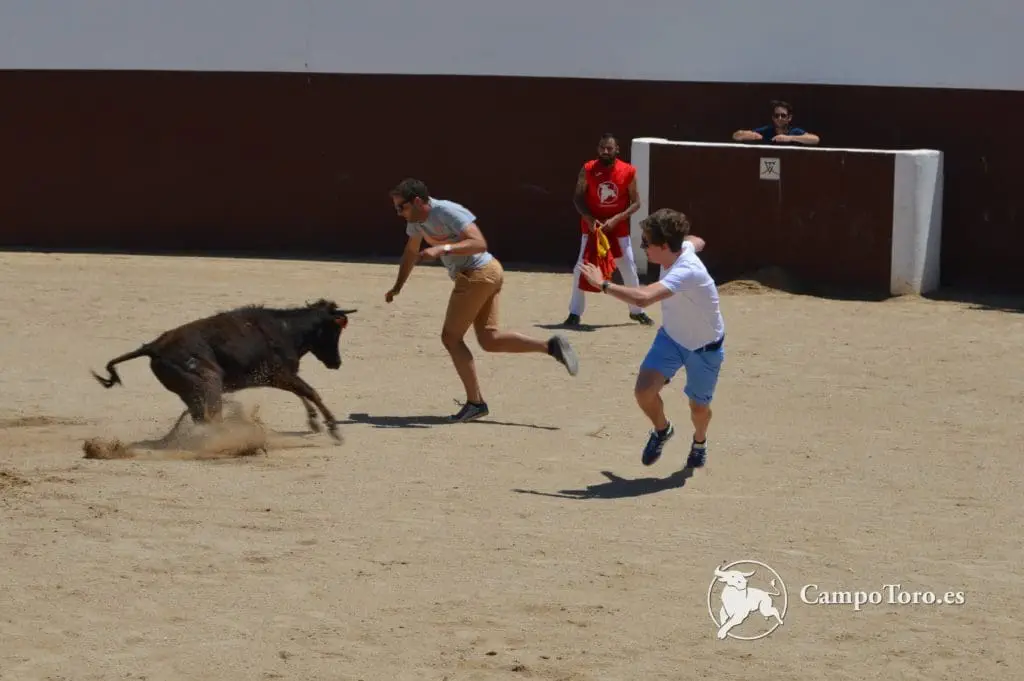 Enjoy and learn from the real professionals of a practical class of bullfighting. They will illustrate us with a demonstration in the Plaza de Tientas of the elements that are used both in the Temptation and in a Corrida. We will take the first step in the initiation of bullfighting, learning how to take the tackle and how to handle it.
Following the route, we will go up to the enabled vehicles to get closer to the cattle a little more. We will enter the fences. We will observe the mother cows in different gestation stages and their small calves. In the next enclosure we will see the stallions, "fathers" of the livestock, noble and robust. To finish our appointment with the field, we will surround ourselves with the bulls of saca, selected and separated for future contests.
Throughout the visit you can take pictures of the animals, the nature and all the places of the visit.
We are always going to go easily accessible places and the displacements on the farm are enabled and comfortable transport. Even so, it is better that you come prepared to spend a day in the field with shoes and comfortable clothes.

Experiencia única Es un tour espectacular, estuvimos muy cerca de los toros, les dimos de comer, aprendimos y disfrutamos mucho, estamos muy agradecidos con Julián Gómez y Fernando Gómez, quienes además de ser profesionales y expertos, la pasión es lo que realmente nos enganchó e hizo que viviéramos una experiencia única de vida, definitivamente lo super recomendamos

Stag Do Day Out We visited Campotoro as part of a stag go in June 2022. We were picked up by a driver from the company directly from the airport, and taken to the ranch about 40 minutes drive away. Once we arrived at the ranch, we were welcomed by Hector and the team and given a full 4 course meal, including some exceptional chorizo, black pudding and paella, all the while being offered as many beers to wash it down as we could handle. Once we'd finished our meal, we were taken into the bullring to complete a few warmup exercises to loosen our muscles! After everyone was ready, a yearling was introduced to the ring, which was quick on its feet and had everyone on their toes! After a while, a slightly bigger bill then came out, and seemed to take great delight in trying to catch us all with every twist and turn. Once everyone was tired, Hector and the team then took us on a tour of the ranch, showing us the different breeds that are kept, as well as the big boys that only the matadors are allowed in the ring with. We then headed back and had a final few drinks, before the driver then dropped us at our hotel for the weekend. We all agreed it was the highlight of our trip and would highly recommend it to anyone on a stag or planning a team exercise whilst in Madrid.

Definitely a unique and fun experience I would echo the other reviews on here. We were there for a bachelor event and it really was a unique experience. Everything worked smoothly and as described beforehand. The day was well structured with a tour of the ranch, shows, baby bull running and breaks with great food plus free bar in between. Hector was a great guide and the rest of the staff, who also participated in the show, were really nice as well. The bullrunning itself definitely felt exciting and we could skip anything we weren't comfortable trying.I was personally a little bit nervous beforehand that the animals would turn out not to be treated well, but I didn't get any sense that there was any animal mistreatment going on or see any obvious signs that the animals were stressed. After the tour I felt that had I been born as cattle, it would have been a lucky draw if it were on this ranch.Definitely recommended if the above description sounds like what you are after.

Repetiremos las chicas Fabulosa atención lo pasamos muy bien todas las amigas. Nos encantó el trato la experiencia y el entorno

Unbelievable We went to the Campotoro for a Bachelor event. We really enjoyed this moment and it was pleasant and funy. We passed a really good time and everyone enjoyed.Many thanks to all the Campotoro's teams. They really love what they do. They were happy, nice, smiling and allowed us to have a unbelievable and unforgetable good time.Many thanks

Unforgettable experience The perfect day to spend for a stag party or team building. You've got an open bar, a nice lookaround on the ranch and fun games to warm up. And you'll need that last one to dodge the bulls in the ring. It's a wonderful experience – no, the cute bulls don't suffer – and something that gets your heart pounding. Afterwards you have a nice dinner and some more drinks. The guides are top guys and they do their best to give you a magnificent day at the ranch.

Despedida de solteiro Boa experiência com amigos numa despedida de solteiro. Bom acolhimento e atenção dos organizadores com todo o grupo. Muita diversão.

One of a kind experience My two daughters, my wife and myself spent a day with Campotoro visiting the ranches in Colmenar del Arroyo. The concept is great as you basically join the ranchers in performing their daily tasks. The hosts are extremely friendly and explained us all things fighting bulls. We included a tentadero and a capea in our visit which I highly recommend. Tentadero is a private bull fight with evaluation purposes and capea is an amateur bull fight with a calf. These are one of a kind experiences. We felt very very safe through the day. I highly recommend visiting with CampoToro, what a day!

EXPERIENCIA INMEJORABLE Disfrutamos muchísimo, aprendes sobre el mundo del toro y te ayuda a valorar realmente a este grandioso animal y todo lo que hay a su alrededor, incluido el esfuerzo humano y la riqueza de trabajo que genera. Damos las gracias Jose e Isaac por su trato y calidad humana. Recomiendo esta actividad a todo el mundo, adultos, adolescentes y niños.

Unique thrill in facing the 🐂 Amazing unique experience to feel the thrill of being a little matador!! Luckily with a small 🐂 😉 Great to do as a group of friends, and do something thats really unique. Also we had really cool guides who tell you all about the inns and outs of the bulls and running with them. Great guys who also make sure you or your friends stay save. We had good food & drinks. Communication and arrangements were good and we got a very cool summary video afterwards! We have been laughing on it for days haha. Luckily everybody survived. All-in-all if you want a thrilling experience when your visiting Madrid, its a must go!