Best Madrid Bullfight family Tour
Traveling with the whole family can be an unforgettable and rewarding experience, especially in a beautiful city like Madrid. But keeping kids engaged can be tough—and that's where we come in! Our family-friendly tours in Madrid are created with families with young children in mind, ensuring there's something fun for everyone!  If you're looking for a family tour experience for older kids and adults, check out our small-group tours or our private tours. 
A diferent way to discover bullfighting world. A bloodless tour to discover the brave bull culture. Just nature, bulls, and special treatment.
A day between bulls, with nature, fun, and great food.
We will see bull as close as posible. Learn how are they breeded. Discover how are they managed.
Come with us!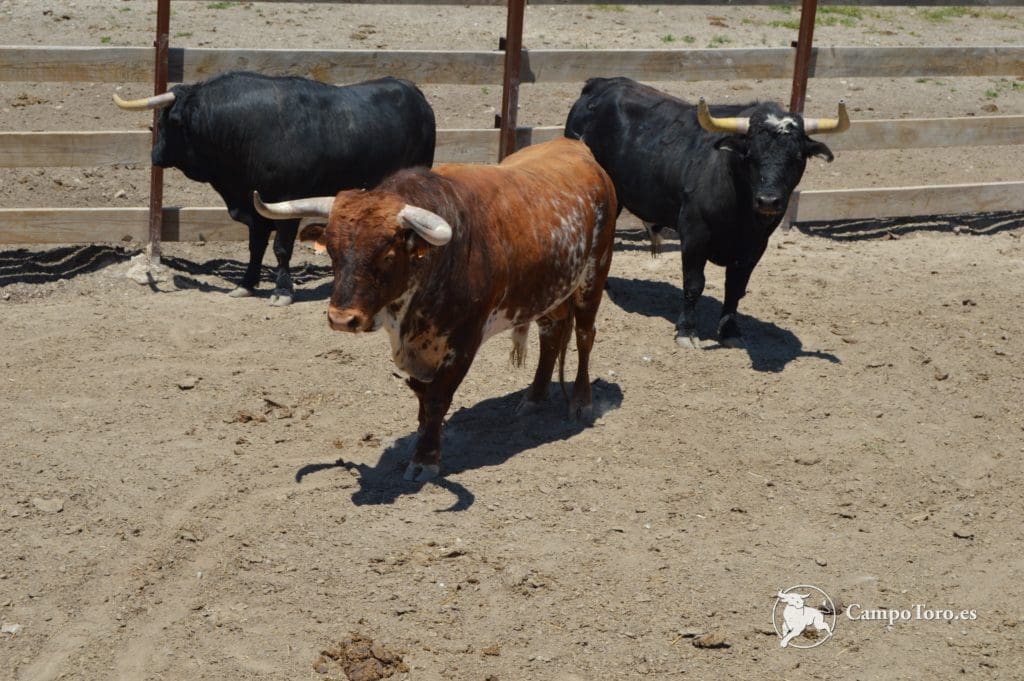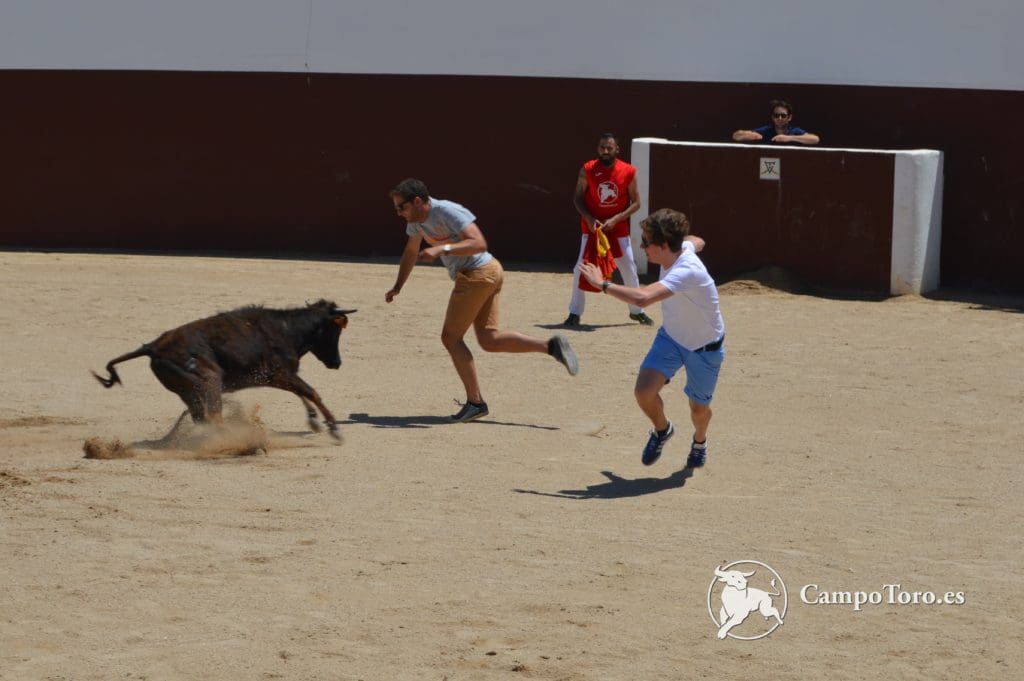 Enjoy and learn from the real professionals of a practical class of bullfighting. They will illustrate us with a demonstration in the Plaza de Tientas of the elements that are used both in the Temptation and in a Corrida. We will take the first step in the initiation of bullfighting, learning how to take the tackle and how to handle it.
Following the route, we will go up to the enabled vehicles to get closer to the cattle a little more. We will enter the fences. We will observe the mother cows in different gestation stages and their small calves. In the next enclosure we will see the stallions, "fathers" of the livestock, noble and robust. To finish our appointment with the field, we will surround ourselves with the bulls of saca, selected and separated for future contests.
Throughout the visit you can take pictures of the animals, the nature and all the places of the visit.
We are always going to go easily accessible places and the displacements on the farm are enabled and comfortable transport. Even so, it is better that you come prepared to spend a day in the field with shoes and comfortable clothes.

EXPERIENCIA INMEJORABLE Disfrutamos muchísimo, aprendes sobre el mundo del toro y te ayuda a valorar realmente a este grandioso animal y todo lo que hay a su alrededor, incluido el esfuerzo humano y la riqueza de trabajo que genera. Damos las gracias Jose e Isaac por su trato y calidad humana. Recomiendo esta actividad a todo el mundo, adultos, adolescentes y niños.

Unique thrill in facing the 🐂 Amazing unique experience to feel the thrill of being a little matador!! Luckily with a small 🐂 😉 Great to do as a group of friends, and do something thats really unique. Also we had really cool guides who tell you all about the inns and outs of the bulls and running with them. Great guys who also make sure you or your friends stay save. We had good food & drinks. Communication and arrangements were good and we got a very cool summary video afterwards! We have been laughing on it for days haha. Luckily everybody survived. All-in-all if you want a thrilling experience when your visiting Madrid, its a must go!

Perfecte daguitstap of teambuilding in de buurt van Madrid Perfecte groepsuitstap of teambuilding in de buurt van Madrid!! Spaanse cultuur opsnuiven in een heel gastvrije sfeer. Zowel het eten, het bezoek aan de ranch als de bull run zelf waren een schot in de roos!!We kunnen dit alleen maar aanraden!

Excelente Fuimos a una visita guiada a la ganadería Quintas, lo pasamos genial. Emilio y su primo unas grandes personas y profesionales nos explicaron todo perfectamente no escatimaron en tiempo. Totalmente recomendable animaros lo vais a pasar genial. Gracias por hacernos pasar una mañana tan divertida.

Bull ranch Me and my friend did this experience in May. That's was amazing, Hector is a wonderful host. The trip was enjoyable.

Awesome day We had so much fun and we learnt so much about bulls. Definitely recommend for all ages. Hector, our guide was very informative (can speak English too)

Expectacular Llevé a mi pareja por su cumpleaños y no pudo salir más satisfecha. Ellos son encantadores y se adaptan en todo momento a ti, te hacen sentir como en casa. El entorno es precioso. Una experiencia inolvidable. Volveremos

Experiencia increíble y un equipo excepcional Sin duda una de las mejores experiencias de mi vida. La excursión está perfectamente organizada y personalizada a nuestro gusto, se excedieron de la duración prevista y en todo momento pensando en el cliente. El equipo de la ganadería es increíble, te tratan como a uno más de la familia. Ves una gran variedad de toros, vacas y sementales y varias ganaderías, además de un entorno fascinante. Se lo curran muchísimo!! El precio es muy económico para todo lo que te dan. Si te gusta el mundo del toro, sin duda alguna, cuenta con ellos, te dejarán sin palabras!

Brilliant Day A group of 15 of us visited for a stag do and it was a brilliant day. All the staff were very friendly, everything ran smoothly, the food was great and we had a great time with the tour and bull running, it was the perfect day for us and we would highly recommend it.

Stag do A group of 17 of us recently visited Campo Toro for a friend's stag do. It was an amazing exerience. Hector and the team looked after us really well – picking us up from the centre of Madrid in an air conditioned bus, giving us a tour of the facilities, letting us experience life as a matador, providing an amazing meal and then dropping us back in Madrid. Honestly, it was the perfect way to spend the day. I would highly recommend it!