Jump into the ring
with a bull
before the ring
Madrid best bullfighting activities. We work for give you a unique and exclusive experience. We had the best facilities and the best plan to a great day.
You can also check our facebook albums to see our activities. And compare.
OUR PACKAGES usually  include:
BARBECUE LUNCH.
TRANSFERS.
BRAVE BULL INTERACTION.
GAMES.
Visit the a brave bull Ranch.
Bullfighting lessons.
Visit a horse ranch for bullfighting.
Feed bulls.
Train with professional bullfighters.
We will quote your package to give you the best price. We offer discounts from 10 people.
In our bullfighting experiences, you are the main actor.
We prepare a tailored plan for you, you will have the chance to get in contact with bullfighters and see how the real life of a brave bull ranch.
You can face a baby bull with our help, and get unforgettable memories.
WHY WE ARE THE BEST: Because we will be with you in the arena to teach you and take care of your group.
We love it, and we want you to have fun.
Contact us at CAMPOTORO.ES@GMAIL.COM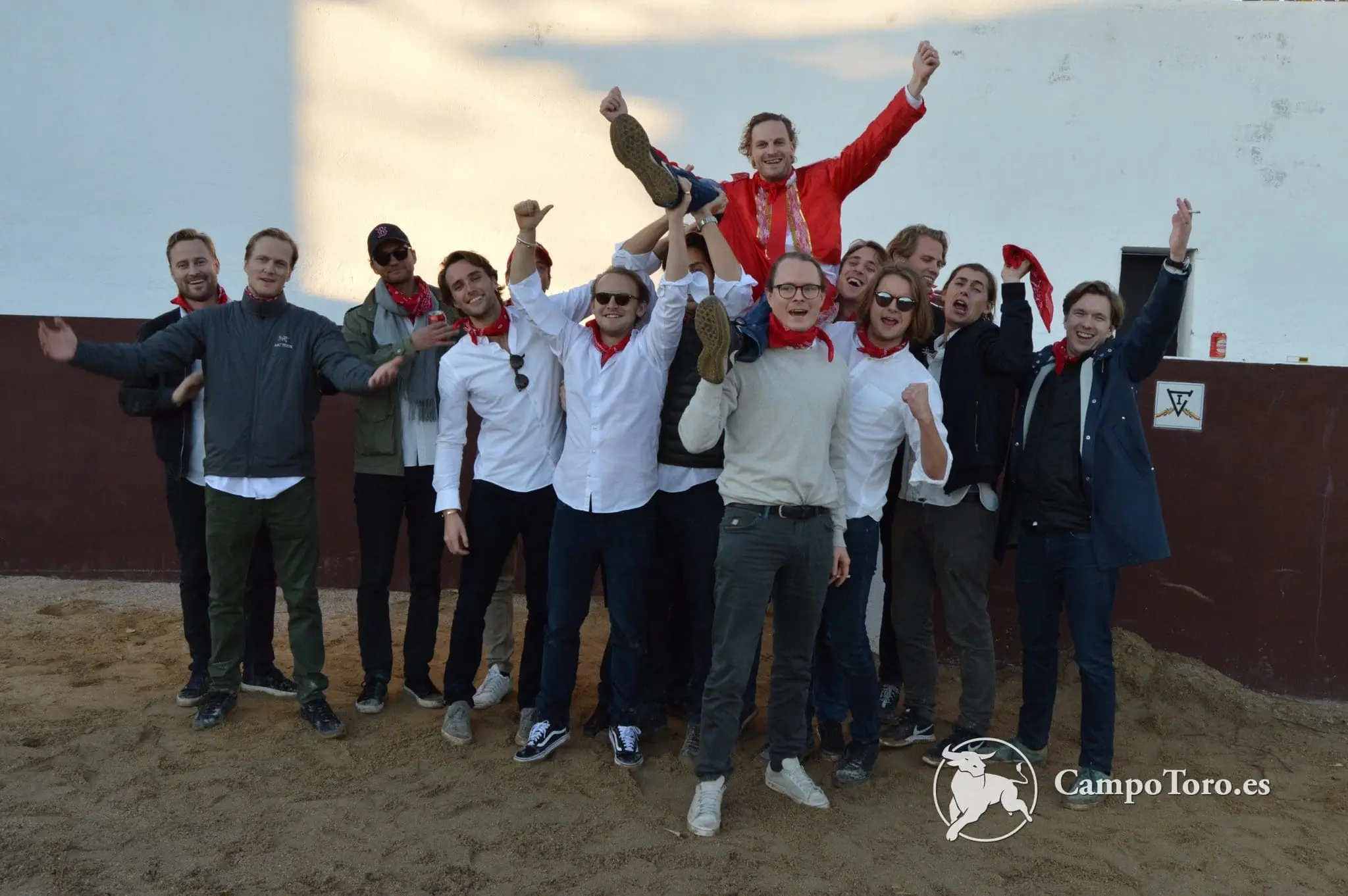 Ask for our group discounts, with Groom free!!. Come on!!.