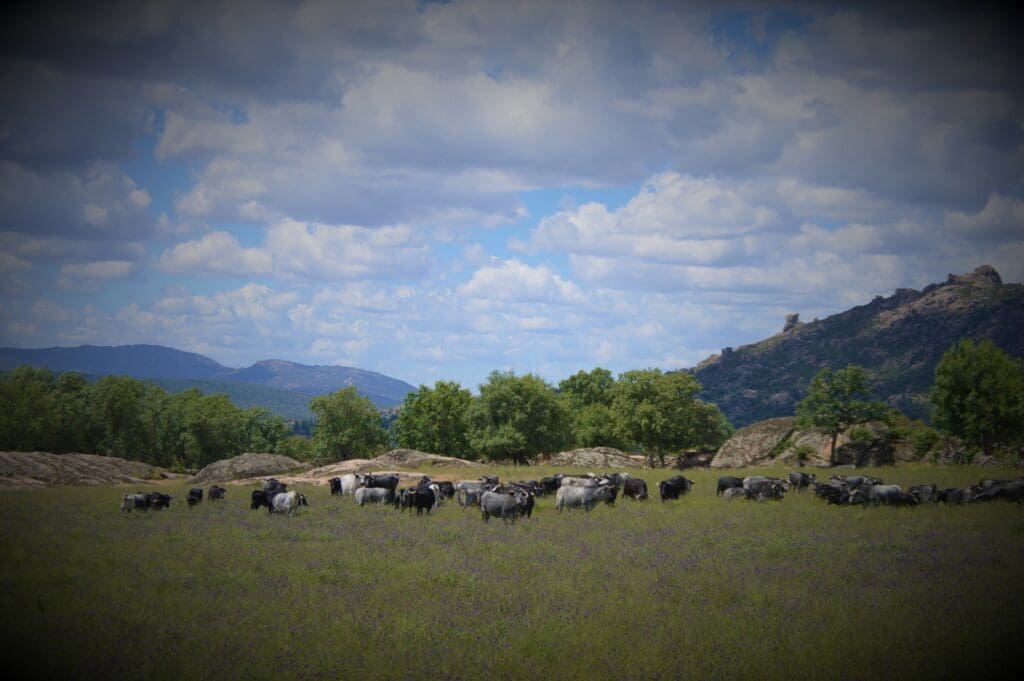 Come witness the power and grace of these magnificent creatures on our brave bull ranch tour! Our tour is a unique opportunity to experience the thrill of being up close and personal with some of the most impressive animals on the planet.
Our ranch is home to a variety of breeds of bulls, each with their own distinct characteristics and personalities. You'll have the chance to observe them in their natural habitat and learn about their behavior, social structure, and the care required to raise them.
Our knowledgeable guides will take you through the ranch and give you an up-close look at the bulls, from their impressive size and muscular build to their distinctive horns and patterns. You'll also learn about the history of bull ranching and how these animals have played an important role in our culture and economy.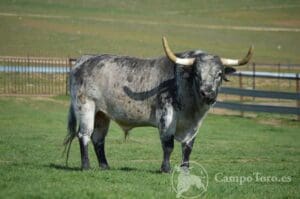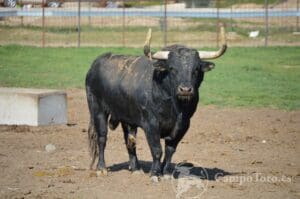 But the tour isn't just about observing these amazing creatures – it's also an opportunity to experience the rugged beauty of the ranch itself. As you explore the ranch, you'll take in stunning views of the surrounding hills and valleys and get a taste of the rural way of life.
After the tour, relax and enjoy a delicious meal featuring local ingredients. Whether you're a seasoned rancher or a city slicker, our bull ranch tour is an experience you won't soon forget.
Book your tour today and come witness the raw power and beauty of these magnificent creatures firsthand!
A brave bull is a bull that is particularly fierce and difficult to fight during a bullfight. Brave bulls are highly valued by bullfighters and aficionados, as they provide a greater challenge and are considered more exciting to watch. Madrid is home to several famous breeding ranches, such as the ranch of Flor de Jara, Quintas, Jose Gonzalez, known for breeding some of the most fierce and brave bulls in Spain, these bulls are highly prized by bullfighters and often used in prestigious bullfights in the city and across the country. The breeding of brave bulls is an art that has been passed down through generations of breeders and is an important part of the culture of bullfighting in Madrid and Spain.
Bullfighting Madrid Tour.
Our visit consists of an authentic day at countryside, visiting both our ranch and our cattle ranch. A perfect familiar plan, to introduce into bullfighting Madrid culture.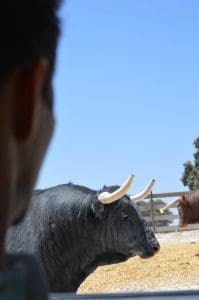 We make the personalized visit, depending on the number of people and following your interests and depending on the time of year.
The purpose of our visit to the Livestock of Bulls Bravos, is to show the breeding and feeding of the animals, and to be able to see our farm and facilities.
Depending on the time of year, and when these animals are on the farm, you can also enjoy watching horses,  rabits, foxes, falcons , baby bulls with their mothers 
For centuries bulls have been breding in these meadows and today we maintain the tradition as our ancestors began, feeding and improving the breed. A unique ecosystem in the world where most of the livestock farms graze.
Bullfighting Madrid Tour. Madrid is home to one of the most famous bullfighting arenas in the world, the Plaza de Toros de Las Ventas. The arena hosts bullfighting events throughout the year, typically on Sundays and holidays. 
Bullfighting is a traditional spectacle in which a bullfighter, or torero, fights against a bull in a bullring. The event, known as a corrida or tauromachia, is popular in Spain and other countries, such as Mexico, Colombia, and Peru. Madrid is one of the most famous places for bullfighting in Spain. The city has several bullrings, the most famous being the Plaza de Toros de las Ventas, which is considered the "Mecca" of bullfighting.
Bullfighting Madrid Tour is a great experience. Learn the manage of bullfighting bulls in Madrid. See a bullfighting show. Walk through bulls and see them closest than ever you see before. Learn how bullfight bulls are selected.
After a day discovering a piece of Spanish culture. You can recover forces with typical dishes. All visits are complemented with tasting of typical products.
Contact us at CAMPOTORO.ES@GMAIL.COM to get a quote for your group.
And we can help you to get your Madrid bullfighting tickets to plaza de toros de las ventas, and other Madrid bullrings.