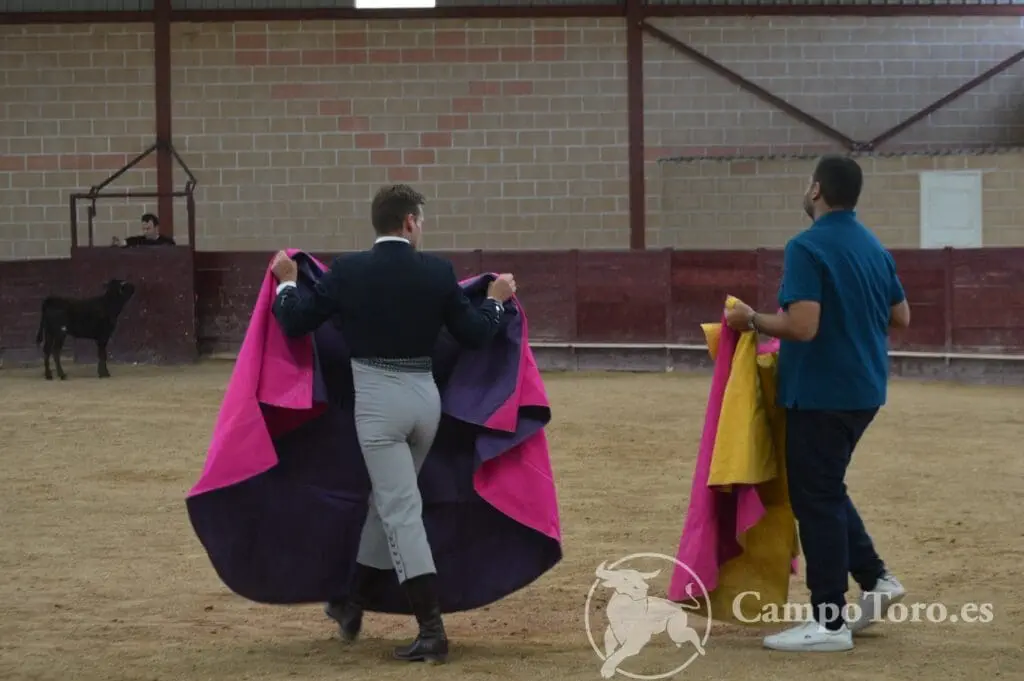 Bullfighting for beginners in Madrid. Are you ready for an unforgettable adventure that combines tradition, skill, and an adrenaline-fueled experience? Look no further! Introducing our exclusive activity that offers you a rare opportunity to immerse yourself in the captivating world of bullfighting.
Join us on an exhilarating journey where you'll learn the art of bullfighting from seasoned professionals who have dedicated their lives to this time-honored tradition. Whether you're a curious beginner or an aspiring matador, our program caters to individuals of all levels.
Our expert instructors will guide you.
We will teach you the intricate techniques and rituals that define this ancient art form. You'll gain a profound understanding of the history, symbolism, and cultural significance behind bullfighting.
With our guidance, you'll develop the necessary skills to face the challenges of the ring with grace, agility, and bravery.
.
Become a bullfighter for a day.
But that's not all! Once you've grasped the fundamentals, it's time to put your newly acquired skills to the test. Step into the world of bravery as you enter a brave bull ranch, where you'll face off against a spirited calf. This exhilarating experience allows you to practice what you've learned in a controlled and safe environment, under the watchful eye of experienced professionals.
Don't worry if you're feeling nervous – safety is our utmost priority. Our team ensures that every participant is provided with proper instructions and follows strict safety protocols throughout the activity. Your well-being is our top concern, allowing you to focus on the thrill and excitement that awaits you. So our bullfighting for beginners in Madrid is a unique experience.
As you engage in this unique experience, you'll discover the deep connection between humans and these majestic animals. Bullfighting is not just a physical challenge; it's a dance of respect, courage, and elegance. By participating in this activity, you're not only gaining a new skill, but also connecting with a rich cultural heritage that has captivated audiences for centuries.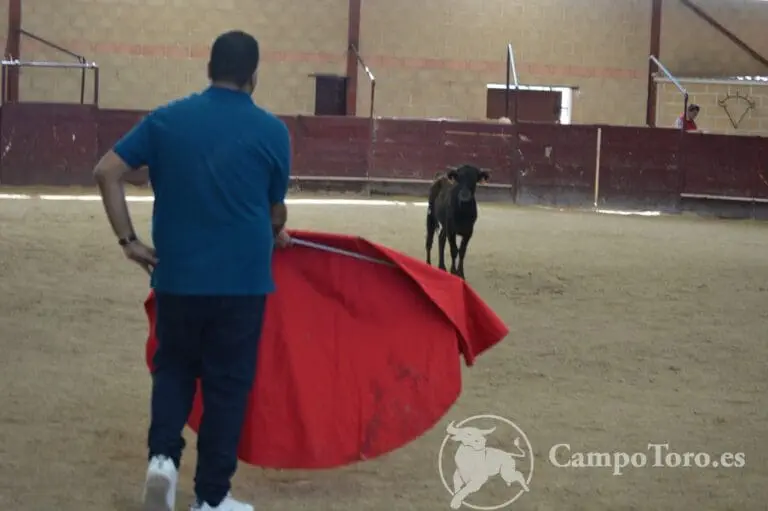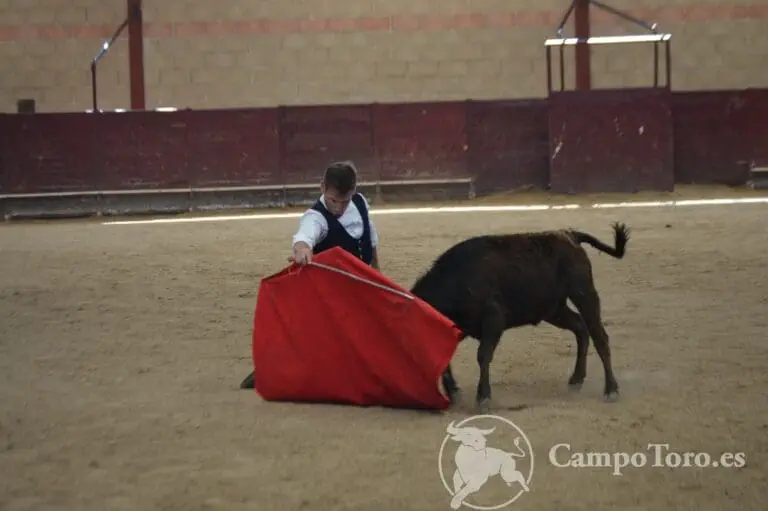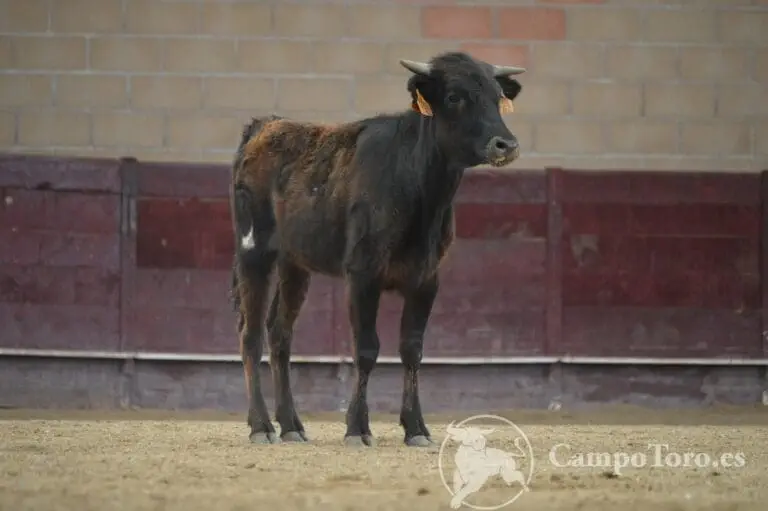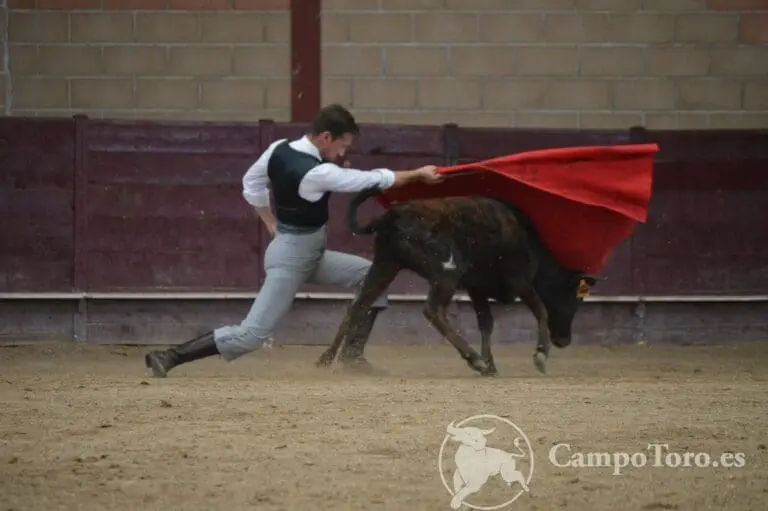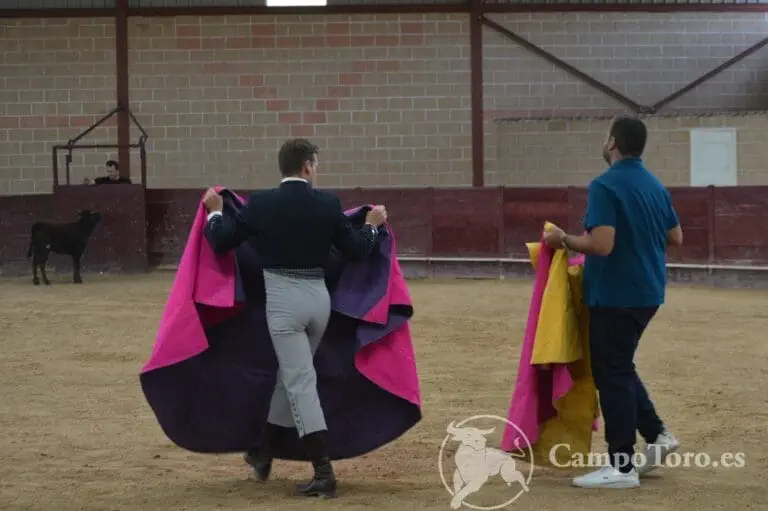 So, whether you're looking to step outside your comfort zone, fulfill a lifelong dream, or simply embark on an extraordinary adventure, our bullfighting introduction activity is the perfect choice. Immerse yourself in the passion, grace, and bravery that defines this iconic art form. Unleash your inner matador and create memories that will last a lifetime.
Book now our experience of bullfighting for beginners in Madrid.
Secure your place today and prepare to experience the thrill of a lifetime. Don't miss out on this extraordinary opportunity to learn from professionals, practice with baby bulls, and delve into the world of bullfighting. Book now from this link or mailing us at CAMPOTORO.ES@GMAIL.COM and get ready to embrace the excitement!
We are the best place to lear bullfighting for beginners in Madrid. Check our reviews.