Madrid Brave bull ranch tours .  Live a unique experience and get to know the Madrid countryside through the fighting bull herds of the region.

CAMPOTORO.ES
is an initiative that aims to promote knowledge of the fighting bull in its natural habitat, the Madrid pasture, in which the animals are raised in freedom with minimal human presence.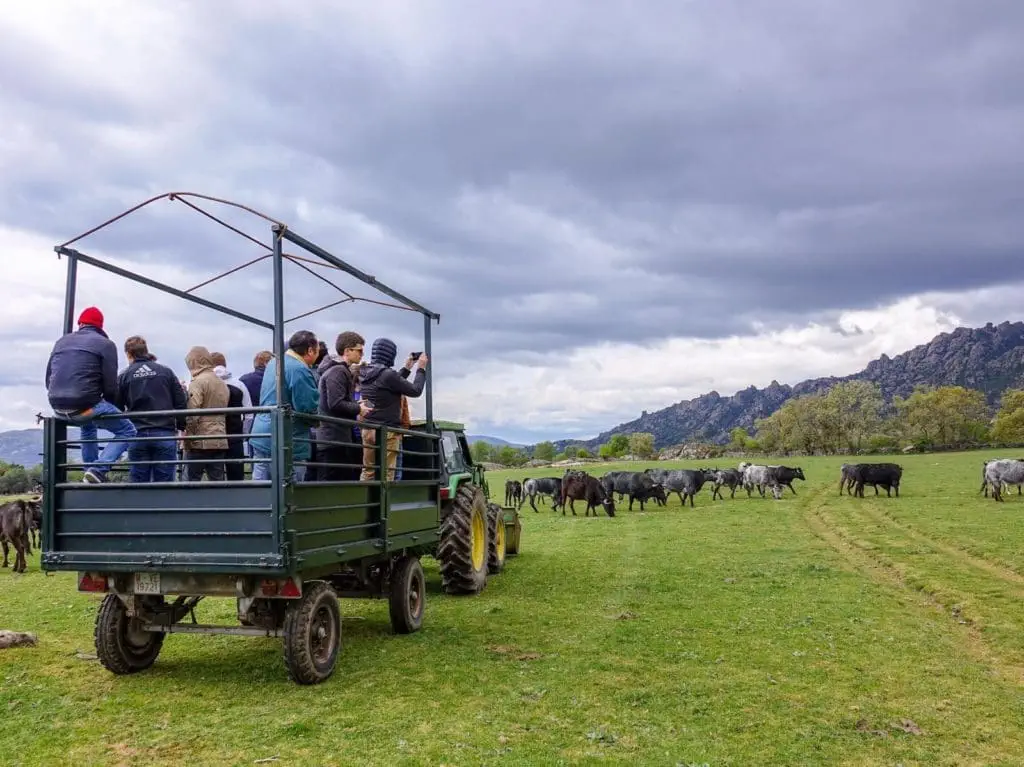 Brave bull breeding
The breeding of the fighting bull is a traditional activity that contributes to the conservation of ecosystems and the increase of biodiversity, as well as to fix the population in rural areas.
Its natural habitat is the pasture, the open field, in which it feeds and acquires its main qualities: bravery, cleverness, strength and, especially, nobility. Its gregarious spirit causes it to group in packs. Its origin and setting give it specific characteristics.  And finally, their breeding and selection in the different herds determines their behavior and physical condition. Madrid Brave bull ranch tour is a complete activity that shows you culture, ecology, and nature for all the family.
We offer packages to visit a brave bull ranch that includes:
Good Reviews in TripAdvisor
Whether you want to be in the ring or just watch others get run over by a baby bull, this is a really entertaining event. Join us as we drive to the finca (bull ranch) outside of Pamplona for a tapas lunch and the chance to practice your cape skills with the one-year-old vaquillas (little bulls). Click here for a quick video overview of the event.
The brave bull, or the fighting bull, is the most symbolic animal in Spain. Discover all the details about its ferocity and its breed by visiting one of Madrid's ranches, where this animal has been bred for centuries. On this half-day trip, we will visit one of the most unique places in the countryside: a cattle ranch of the brave bull, the wildest pasture imaginable.