Spanish Fighting Bull Ranch Tour Madrid. The brave bull, or the fighting bull, is the most symbolic animal in Spain. Discover all the details about its ferocity and its breed by visiting one of Madrid's ranches, where this animal has been bred for centuries. On this half-day trip, we will visit one of the most unique places in the countryside: a cattle ranch of the brave bull, the wildest pasture imaginable.
See a fighting bull running at freedom its and incredible image. The power, the strength, the fierce… its an unforgettable moment.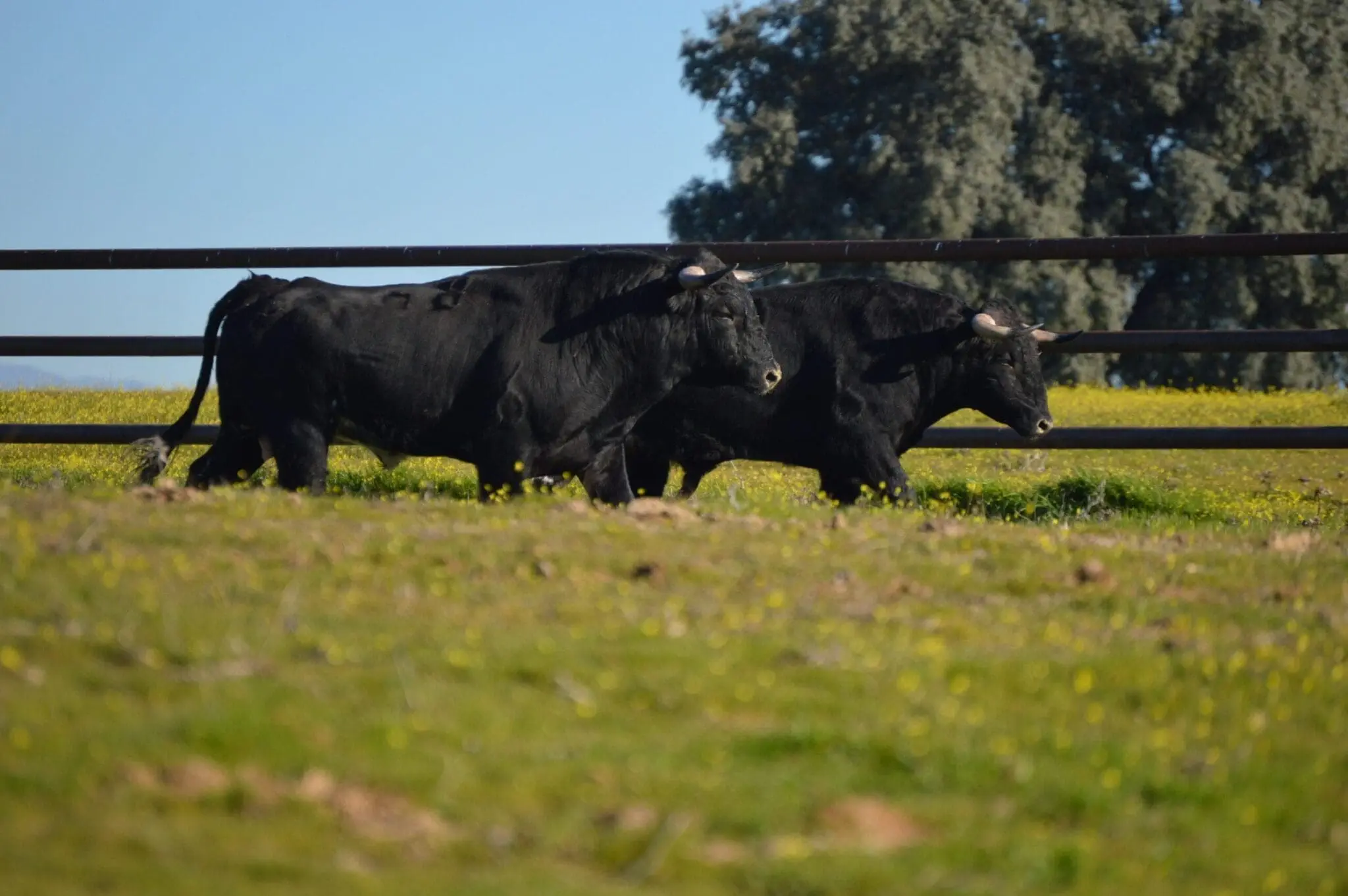 We will learn a lot about fighting bulls directly from the bull breder, We will explore the facilities and learn about the entire process involved in the selection. During the tour, we will also learn how to distinguish the trapio of the fighting bulls: the features, reactions, and attitudes of this magnificent species that can reach up to 1100 lbs. We will closely observe dozens of specimens that live in the pasture to discover other lesser-known aspects of these icons of the Iberian Peninsula.
We will also see how these mighty creatures are bred and cared for. After the guided tour of the bull ranch, we will enjoy a small, tasty traditional snack to recharge our energy. The tour use to last about 4 hours. Transport is included.