Madrid best stag do. Madrid best nights out 2017 according to The Gardian. See this articule.
What are you looking for? Madrid have party, food, ambient, people….and we offer you the best plan for the day in the best city to party.See our packages in campotoro.co.uk.
Madrid is the perfect city for your stag party, your weekend with friends. People, are always hospitality. Although any time in Madrid is a good time for dancing and meeting people, you'll find the best atmosphere from Thursdays to Saturdays, starting around midnight. And then you can always head for an after-hours club to carry on partying. Madrid is famous for late night party.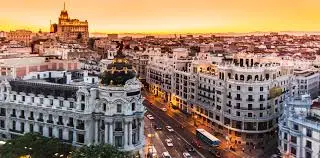 Madrid's nightlife has something for everybody, whatever your preferences, age or nationality..
Best Madrid stag do links
Start your discovery of "la noche", with these advices, a brief summary of the differences between bars and pubs, and a few recommendations plus areas of the city you can visit to pursue your favourite night-time activity. It's all in there: discos, pubs, bars, restaurants, flamenco and more.
If you or one of your friends are getting married, why not come to Madrid for your stag Party or hen party?
Best Madrid Nightlife Areas
BARRIO DE LAS LETRAS
A mix of musical styles in Barrio de Las Letras (Literary Quarter), once home to the literary masters of the Spanish Golden Age.
LA LATINA
Get lost in the maze of narrow, winding streets of La Latina to take in its flavours and rhythms.
CHUECA
Since the 1990s, Chueca has been Madrid's favourite gay hotspot for national and foreign visitors who look for tolerant districts to go out at night.
OPERA
Lovers of classical music will find everything they need for a memorable night in Madrid de los Austrias.
Madrid best stag do. Check our stag packages. Follow the button.