Greg Stag party, baby bull running.
Enjoy baby bull running with us!
EN- Greg friends trusted us to celebrate his stag party. They wanted a real experience, a typical "capea". We are really good prepared to show you how to bullfighting the bull, in a safe way for everybody.
ES- Los amigos de Greg confiaron en nosotros para celebrar su fiesta de despedida de soltero. Querían una experiencia real, una típica "capea". Estamos realmente bien preparados para mostrarle la experiencia, de una manera segura para todos.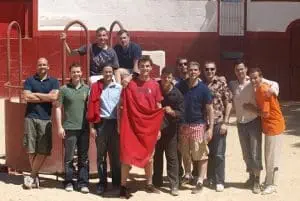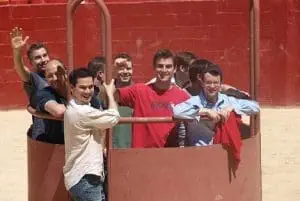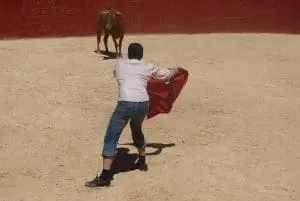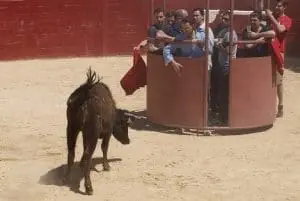 We receive our friends from London. It was a great day!. They had fun with us and our baby bulls!!. It was a sunny day with great spanish meal, and everybody lived the bull experience.
Let us to dive into Spanish culture! Visit us at Campotoro.es