Do you want to live the best and unique Spanish experience?
Baby bull running is the best thing to do for stags do in Madrid. You will have open bar,  barbecue, beers at outdoors, games, and adrenaline.  Its a great mix of culture, sun and spanish great ambient.
Come with us to discover how to be a bullfighter for a day. We will teach you how to face a bull and help you to enjoy the activity.  Mail us at campotoro.es@gmail.com.
You will enjoy it with our advices.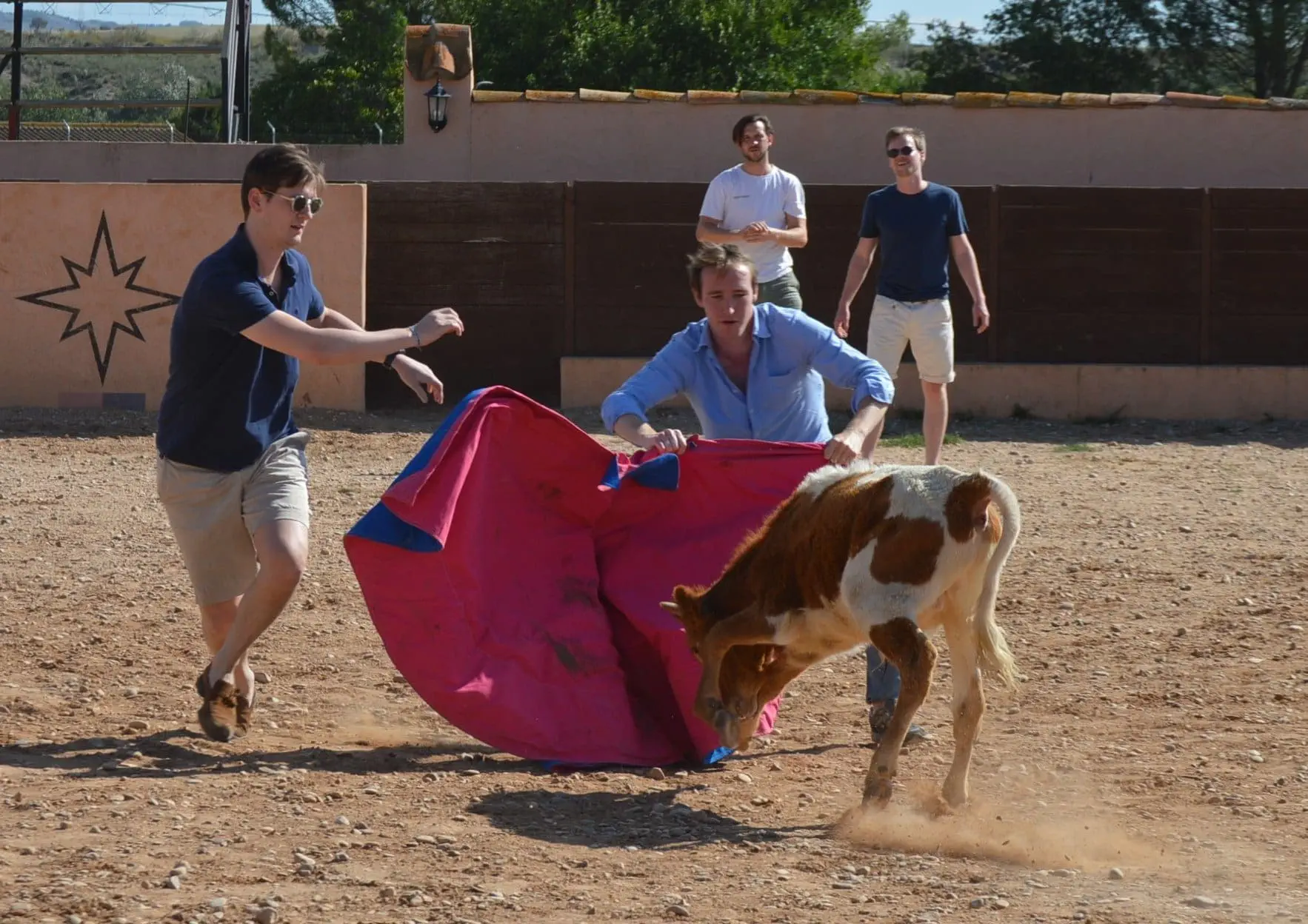 We had a great day with Charlie and friends, doing baby bull running in Madrid.