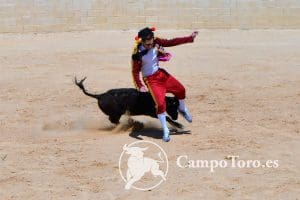 What to do in Madrid on a Stag?. There are a lot of stag plans … but no one more authentic, spanish, amazing, exciting and fun as a Capea. Games, nature, outdoors, and bulls. We have a lot of experience organizing this events with real local experts to introduce you how to bullfighting. You only have to contact us.
James trusted in us to celebrate a baby bull running with his friends for his stag party. We choose an incredible ranch in the mountains, with bullring and pool.
A sunny day, plenty of fun with friends. We enjoy the pool, and a barbecue plenty of meat. The monitors show how to baby bull running.